2020 has been quite a year. Despite all of the things that have played out, from global super fires, to the COVID-19 pandemic, to murder hornets, our TechniFamily has remained largely unscathed. We consider ourselves to be very very fortunate to be in this position, and as we prepare to close this latest annual chapter, it's time to reflect on the hobby and pastime that has once again dominated our free time this year.
LEGO.
In a time when we're bottled up at home, the idea of sitting down and enjoying a nice LEGO set has never had a better time to shine. Additionally, the LEGO Group decided to launch a ton of sets this year aimed not just at children, but Adult Fans of LEGO (AFOLs) too.
Coming up with a top 5 list might become an annual tradition, so let's commence!
5. 10270-1: Bookshop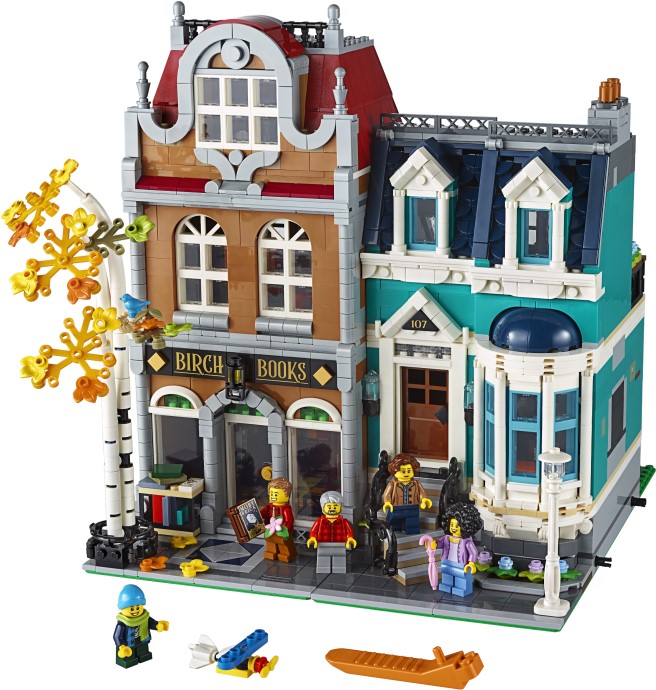 The beginning of 2020 feels lightyears away at this point. When I went into the LEGO store in January to pick up my new bookstore, a lot of things were different than they are now. For example, there was a thriving mall, no masks, no virus, no wildfires… it was a positive beginning to the new year!
The designers opted for two "half" base structures, which fit nicely into my display cabinets, and that was genuinely one of my major concerns at the time… "will this fit into my cabinet?" If that doesn't show you how much the year changed, I don't know what will.
This set made the top five because it was one of the last sets I bought at the local LEGO store without any level of anxiety about being at a mall.
4. 43179-1: Mickey and Minnie Mouse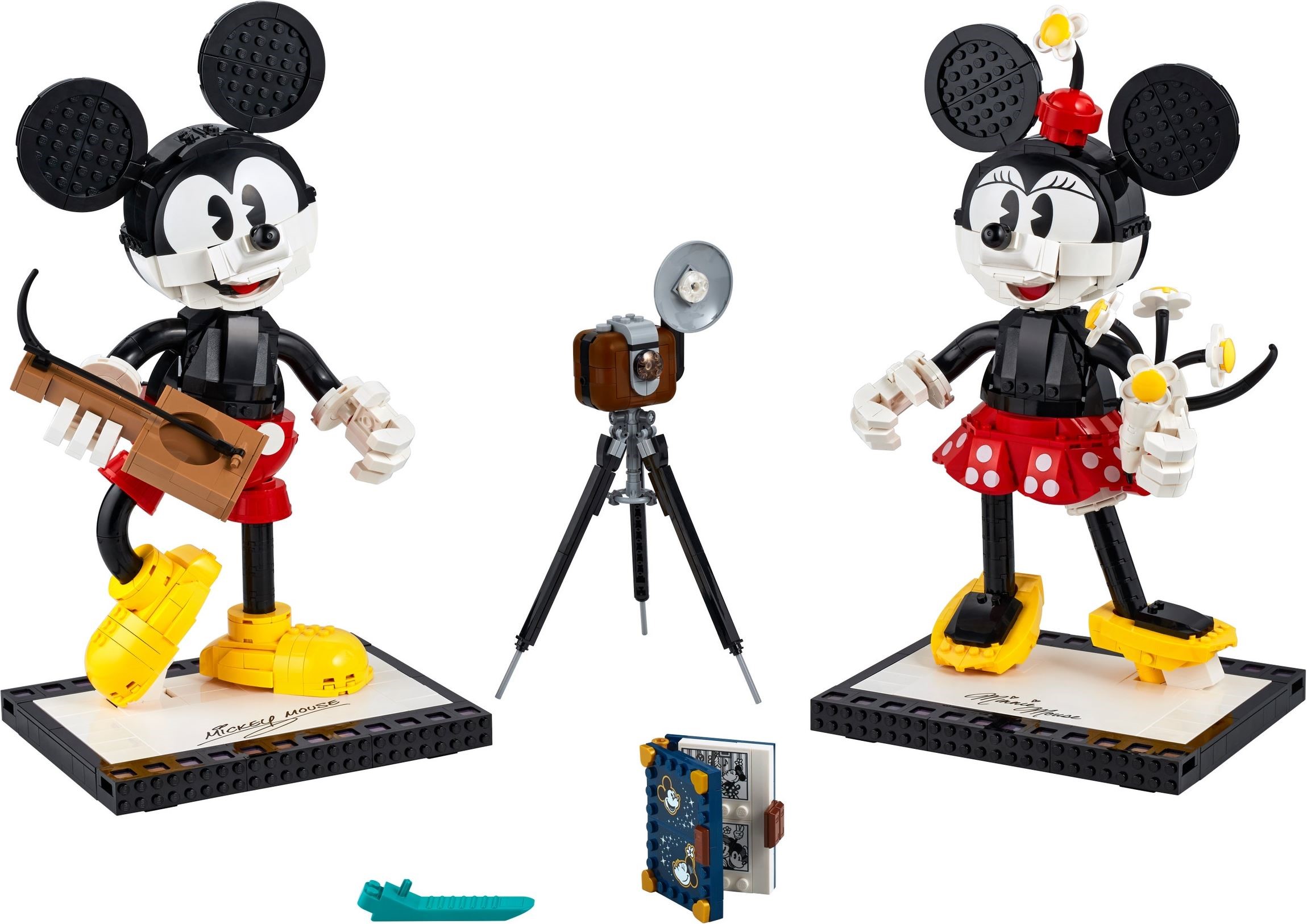 One of the first things that TechnicolorMom wore around me was a sweater with Minnie Mouse on the front. Despite having grown up in Central Florida, I have been to Disney World once. Well, twice if you count a school trip to Epcot.
Long and short of it. Disney hadn't been on my radar until I met my wife, and then she slowly pulled me into the Minnie and Mickey fanfare.
When this set was announced, my wife actually brought it to me and highlighted how much we should get it because it was made just for us.
I wholeheartedly agreed. They live on our mantel now!
3. 75292-1: The Razor Crest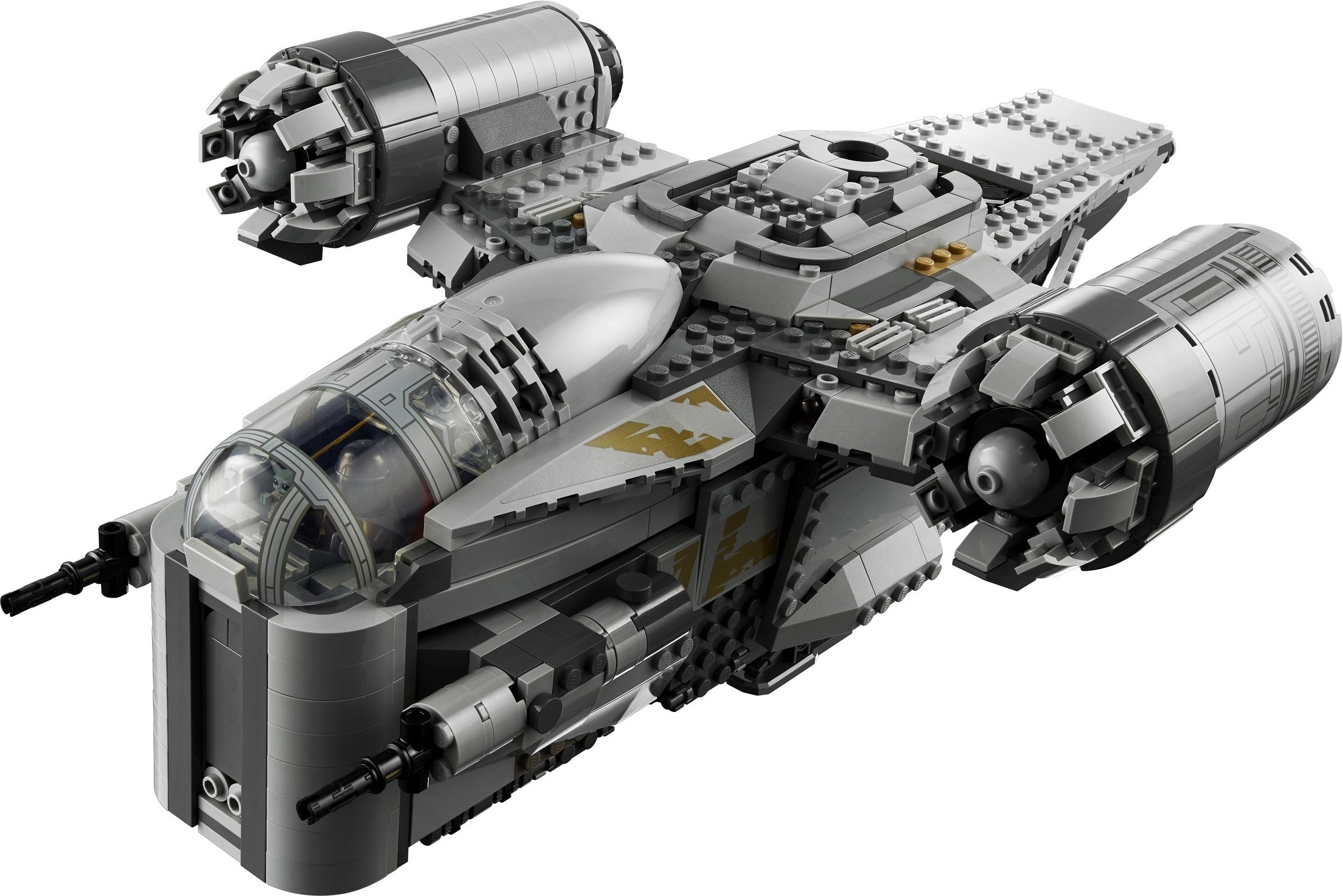 When the Mandalorian television show appeared on Disney+, I don't think any of us knew what we were about to uncover. The joys of Baby Yoda, exciting space combat, sneaky prison breaks, and especially all the stuff that happened in Season 2, which I will not spoil.
The fact of the matter is, the ship fits right into the Star Wars universe, and it immediately became a part of our fictional world. You could tell that the designers wanted to give us something that fit right into the worn and torn stories of the galaxy far, far, away.
This was the second LEGO Star Wars ship I have ever owned, and the first was the massive Millennium Falcon…
I preordered this one as soon as it became available online. I waited patiently for it, and when it finally showed up on my doorstep I was very excited!
A big set, and one I play with when my daughter wants to fly space ships.
The cool factor of the Mandalorian, as well as LEGO, puts this one in spot #3!
2. 60266-1: Ocean Exploration Ship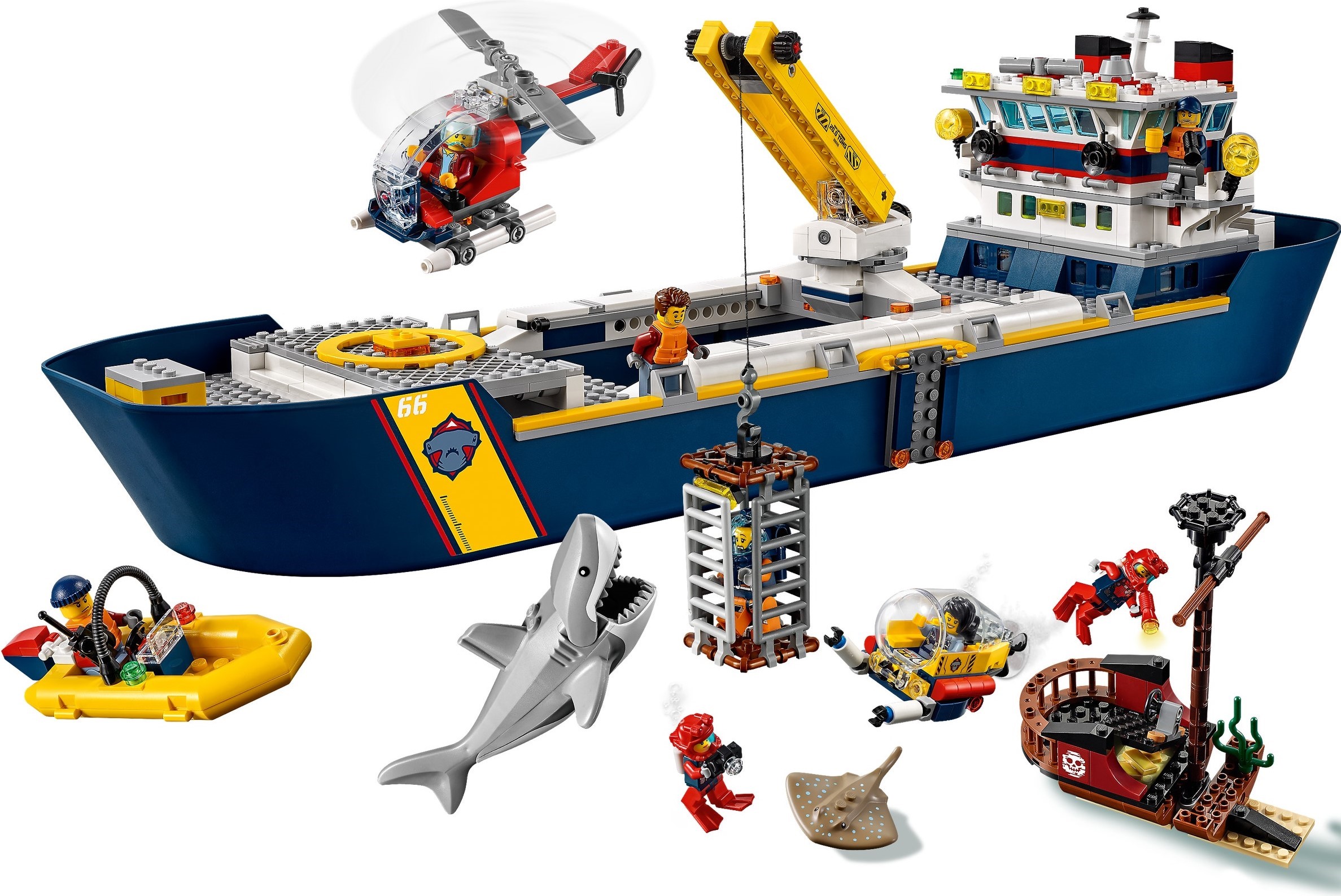 I like boats.
TechnicolorMom likes to laugh that I like LEGO planes and boats, but in real life I actually get on both of these vehicles with great hesitation. I suppose the fantasy of it makes me want to explore the possibilities of aircraft and watercraft when I'm in full control of them.
All of the exploration sets released this year reminded me of Aquazone. I love the sea adventures and all the stories that can be told on the big blue ocean. This set, like the number one choice, was an instant purchase.
Finding one was difficult.
By the time it released, the U.S. was trying to restart their economy, so stores were open, but none of the new summer sets had made their way to stores yet. I remember I ended up finding this boat at random in a Target, months before I would find it at the official LEGO store.
Soon enough, my post-COVID grocery and store visits would become curbside, but I nabbed this one in the midst of the new "normal" that had settled on us by August.
We got to float it in the pool once, but it's been a bath toy a few times since then. It's a big hit with the kids!
1. 21322-1: Pirates of Barracuda Bay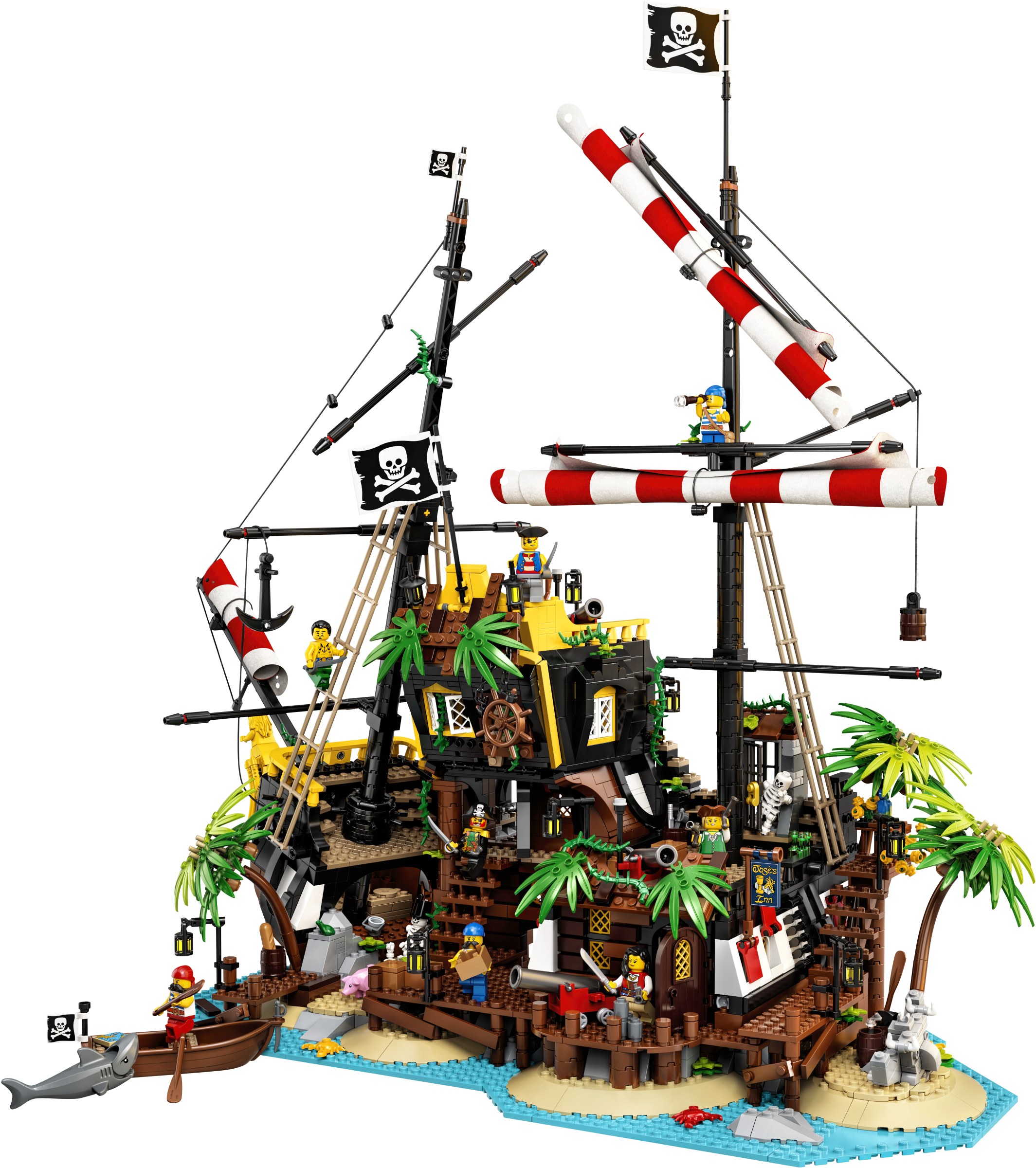 This set is loaded with emotional value, as well as current events.
When I was a young boy, my older brother had set 6285: Black Seas Barracuda. He treasured it and displayed it proudly, along with all the other 1980s LEGO Pirates sets that he had.
I was four years younger. By the time I really got into LEGO, I was all about the Aquazone theme. Likewise, I loved the idea of playing with my brothers LEGOs, but he wasn't interested in sharing those incredibly cool sets.
I used to make up stories of the Aquazone LEGO characters living in a world where pirates were sailing on the surface, while advanced submarines lived below. Some of those ideas even found their way into Township.
When this set won the 10k votes it needed for LEGO Ideas, I was very excited. When they announced the official LEGO set and how it would evolve the Black Seas Barracuda, I nearly giggled aloud.
I purchased two of these sets, one for myself, and one for my brother and his son.
Meanwhile, I purchased them online. They released on April 1, 2020. I had officially started working from home almost two weeks earlier because of COVID-19. While I would have normally rushed to the LEGO store with my daughter to pick this up, I was going to have to order it online. The mall, and the LEGO store, had closed.
There was a strange aura of uncertainty in the air at that point in 2020. I had my job, I was working from home, and things seemed normal there. Outside, however, stores were closing, supplies were being gutted from stores, and there was a nearly apocalyptical feeling from going outside. The empty interstates, the hurried manner of shoppers in stores… it was all so unsettling.
In the wake of all this, this set, like most of the sets on this list, will be a memory of the year 2020 changed the way our world worked. In this case, Pirates of Barracuda Bay carries two emotional weights, and for that, it is number 1 on my list.