A little blue dog has swept the world. The small animated character of Bluey. In addition, the entire Heeler family (Bluey is a Blue Heeler) has worked their way into the hearts of a lot of kids and parents, and I have to say it has easily claimed the top spot in my own children's screen time.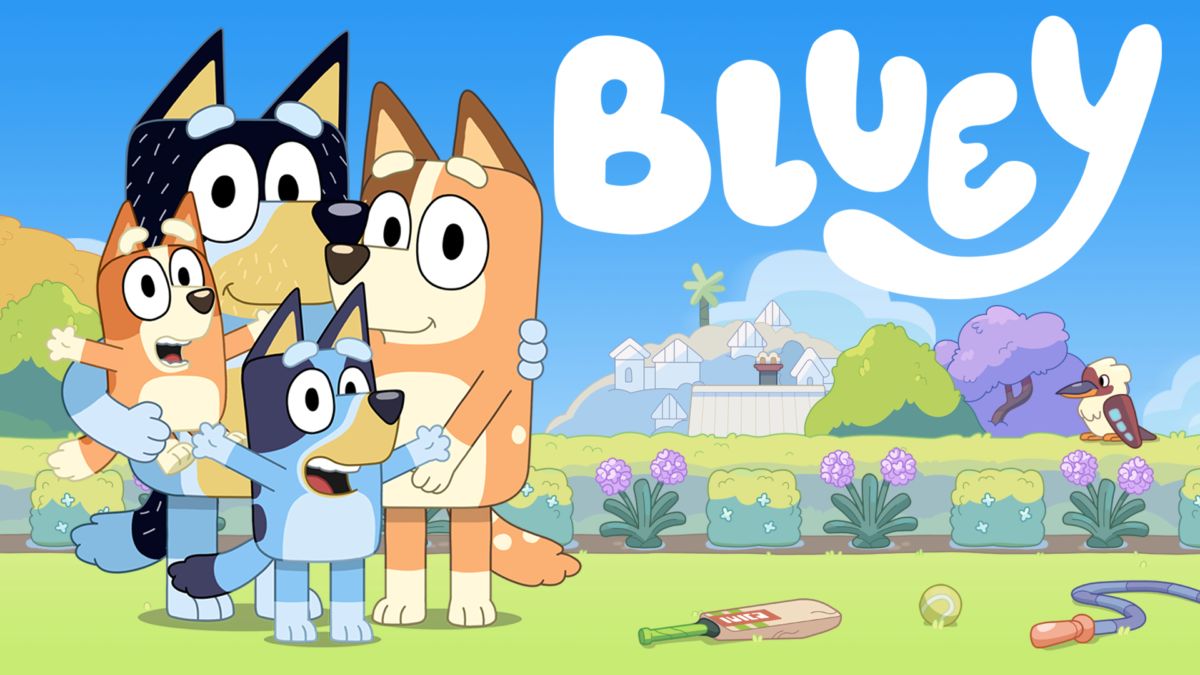 One of my absolute favorite moments came in a season two episode called "Rug Island".
After playing with both of his children while they use felt pens to imagine just about anything you can imagine. At one point, the youngest stacks five pens together, and says it is a spear, then when the spear breaks, they simply pick up one of the pens and claim it's a fish. The pens can represent anything and everything, so the kids get to work, pretending to their heart's content. Finally, the father (named Bandit) has to head off and leave the kids to finish their play time. Before he goes, his youngest daughter offers him a gift.
On his back porch, looking at the kids playing, Bandit opens the gift, and seems shocked.
Standing next to him, his wife asks, "What gift did she give you?"
The camera reveals a felt pen in the palm of his hands, and he replies, "Everything."
---
That episode was just one of at least a dozen episodes that evoke a strong emotional response from either myself or my wife.
The interesting thing about Bluey isn't that it's a particularly unique animation style or storylines that are even super unique for a kid's show. It is more or less the angle from which the show is written. It welcomes the adults into the show as much as the children, not by putting adult content into a kid's show, but by putting adults into a kid's show.
There are episodes that speak to the grownups as much as the kids, like one about little Bingo (youngest daughter) as she attempts to sleep alone in her bed, while mom and dad work to help and support her however they can.
Or the episode where we learn about Bluey learning to walk, and the story ends with an emotional moment of Bluey's first steps, her mother reaching down to pick her up, while emotional music plays and one of the children recalls the story, "Maybe she just saw something she wanted."
My daughter loves the laughs that come from Bluey, and we the parents love to plop down and watch them with her, because the stories speak to us as much as they speak to the young ones. All the while, they maintain a truly family approved tone, with strong lessons to be learned about life that my daughter can take with her as she grows, like eating healthy, caring for the sick, or remembering to spread generosity.
Meanwhile, it serves as a constant emotional reminder for me that I love my kids, the time I got to spend with them this last year, and all of the things that this show takes time to highlight, like silly games, the minds of children, and how we struggle as parents to both make our children behave, and also behave for our children.
Bluey deserves all the praise it gets, and I just wanted to add my voice to that noise.
The show is available on Disney+, and I highly recommend anyone interested check it out.