After posting my personal selection for the top five LEGO sets of 2019, I was talking to TechnicolorMom about my choices and she noted that I didn't include any that our little one was playing with this year. So, when I had a chance I scrolled through the sets that I knew we'd purchased throughout the year, which was more than I thought, and narrowed down the top 5 LEGO sets that our daughter has played with or shown the most interest in over 2019.
Honorable Mention: Mia's Camper Van – 41339 (2018)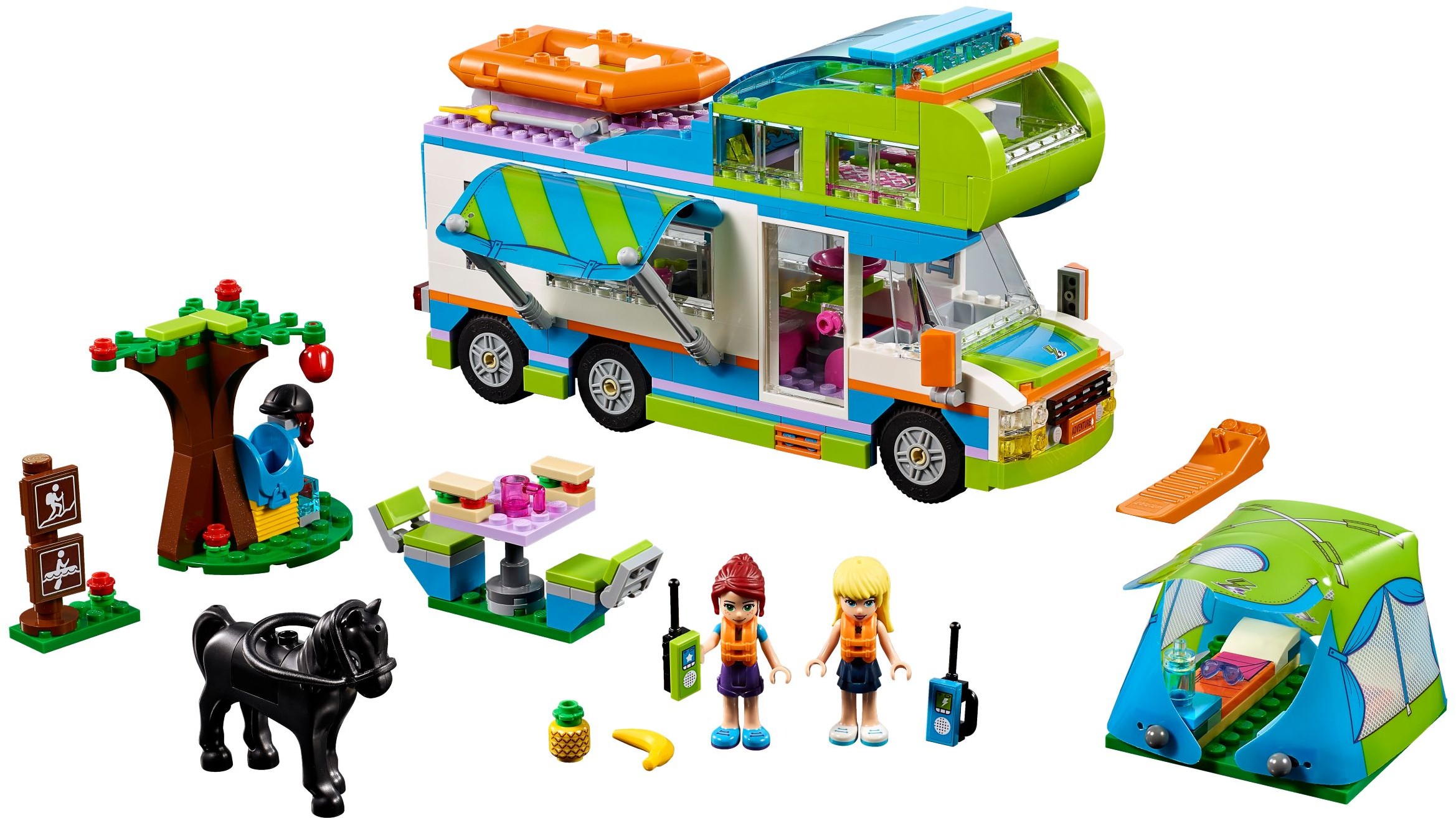 This set released in 2018, making it ineligible for my made up list, but I still felt strongly that I needed to talk about this camper van. It meets all the expectations I have when considering LEGO for my daughter. The build quality is solid, meaning she can grip it without it collapsing or breaking, the tent and chairs make for easy playability, and the windows are cool. Who doesn't love windows!?
Okay, ahem. Now, let's get to the actual list.
---
5. Lighthouse Rescue Center – 41380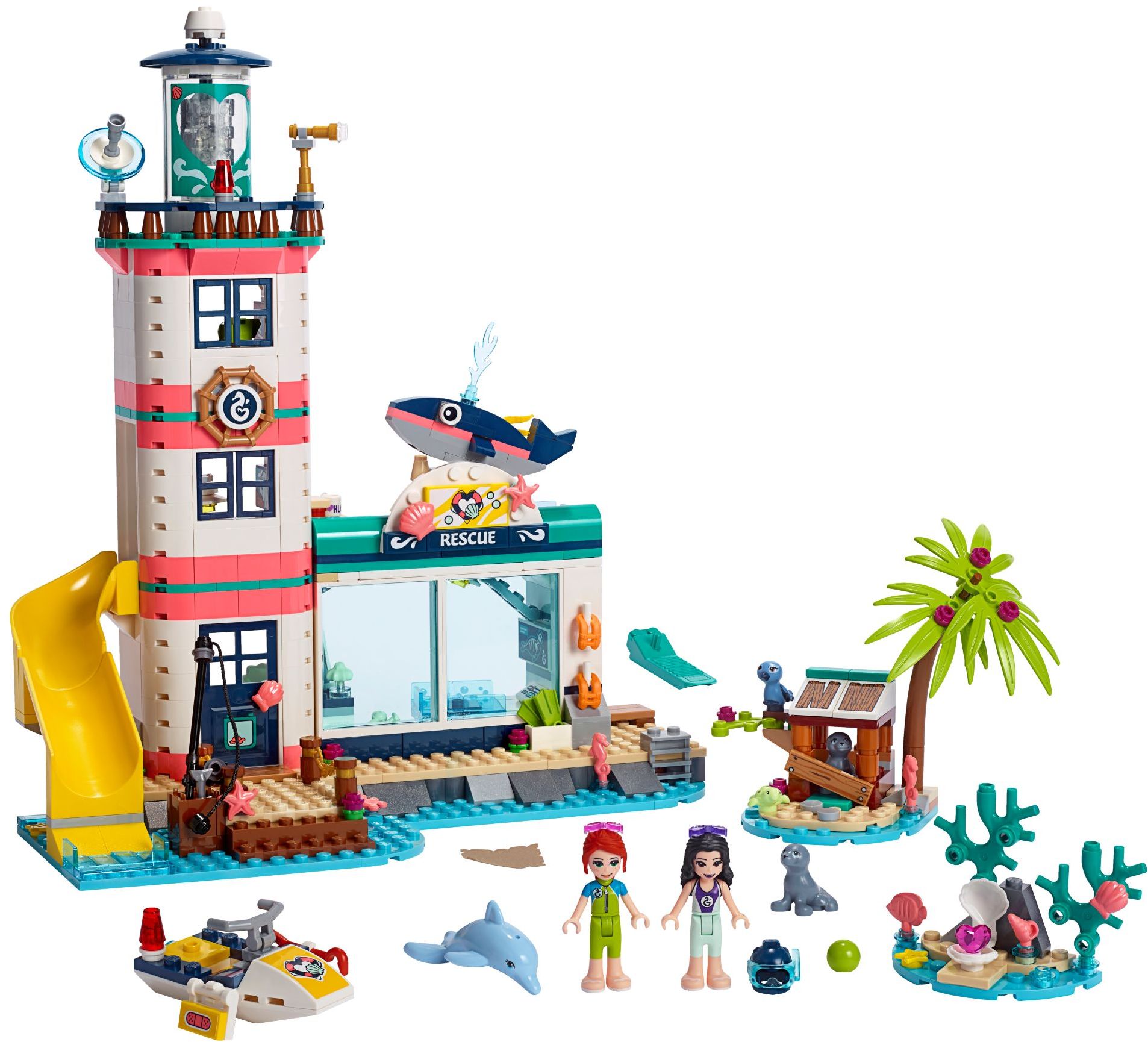 I'm going to come right out and say it… I love LEGO Friends. The designs they use for their buildings, like BIG windows and curved buildings, just really sits well with me. I'm even a fan of the corresponding TV show that they produce, though I would love for them to figure out a quick distribution channel for the content!
Anyway, our daughter loves helping the seals escape from their prison, and she always wants to play with the little LEGO ball. The light brick is nice, though our daughter had only a small interest in pressing it a few times before moving on. Oh, and slides… adding slides to everything is hilarious… and also appreciated.
As much as I love this set, however, it has seen less playtime than the others on this list, though that may be my doing. We put it away while we had some work down on our windows and it just never came back out. I'll fix that over the holiday season now that I've thought of it.
---
4. Steamboat Willie – 21317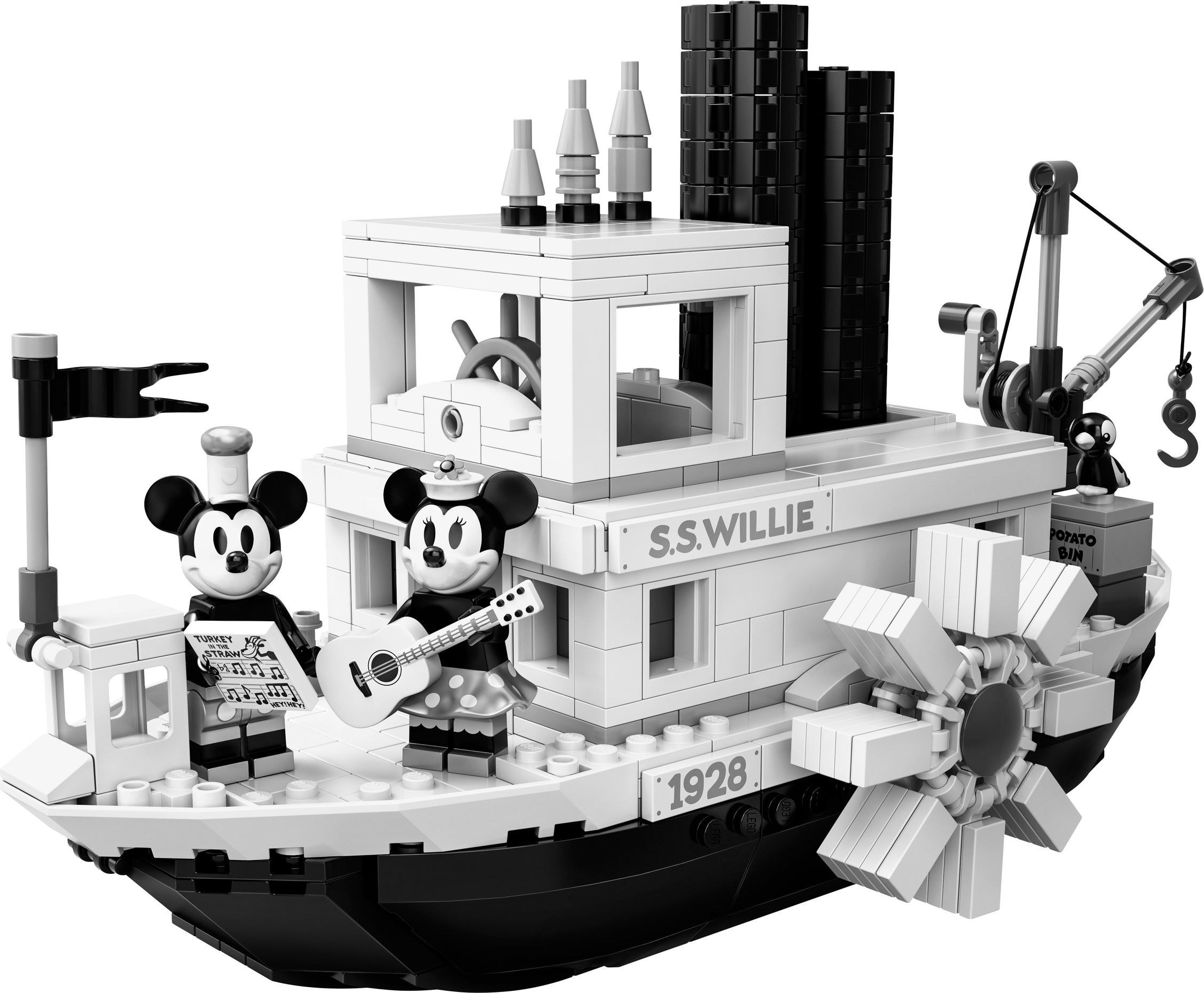 This set was purchased by Technicolor Mom… which I only realize as I'm typing how comical it is that this set also lacks the bright and vivid colors that usually pull her in.
Still, the boat is a hit with our daughter, who does enjoy pushing it along the ground to see the stacks going up and down and the wheel turning.
To be honest, the boat doesn't get as much love as the little Mickey Mouse sign that came with it, and the most played with element is definitely the Minnie Mouse minifigure. In fact, Minnie spends most of her time sailing on other ships in our collection… which brings us to the next set.
---
3. Diving Yacht – 60221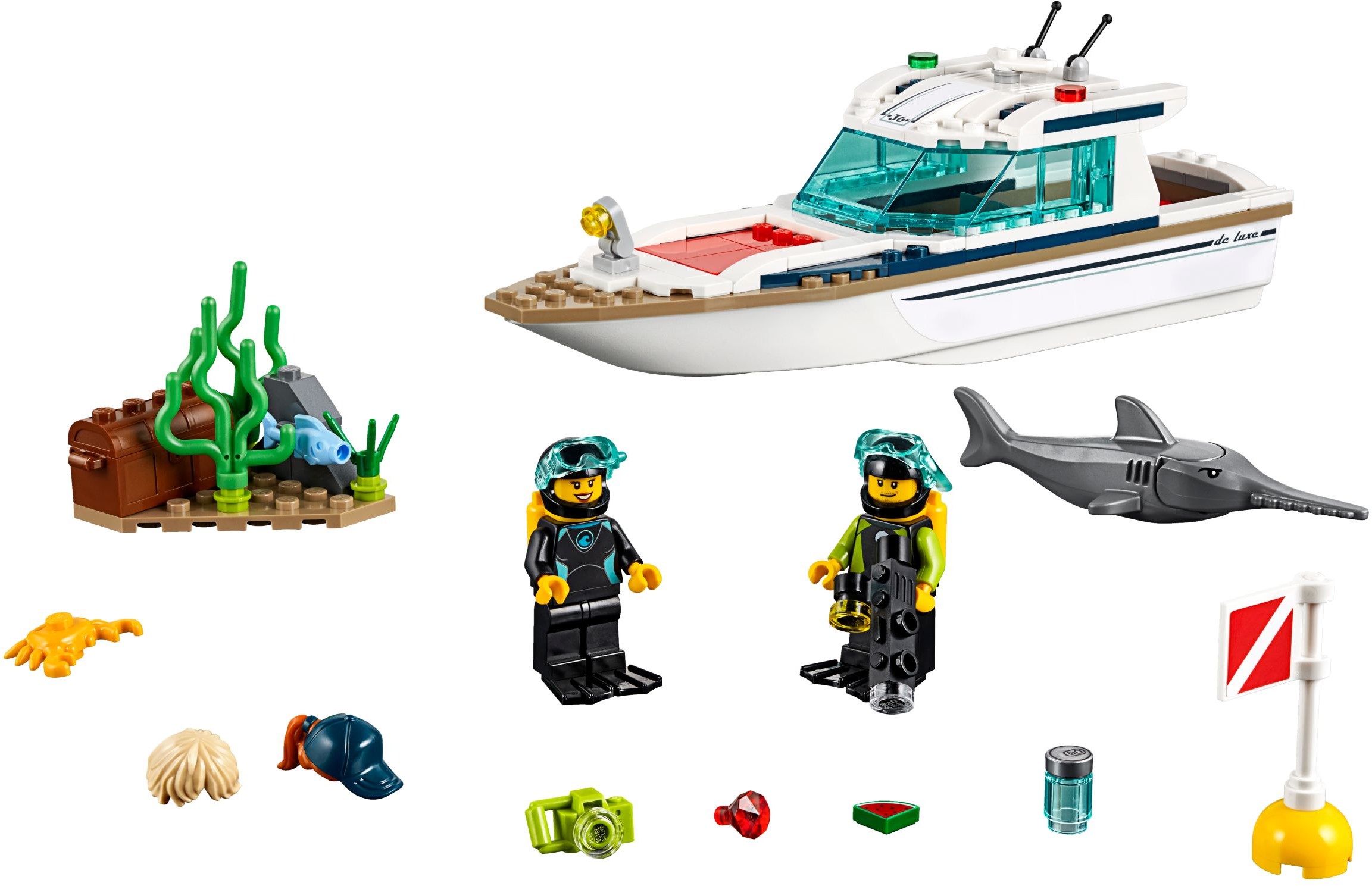 This set was actually purchased for/by me early in the year. When I was a kid I had a much older version of this set, known as the Cabin Cruiser – 4011. It really floats in water, too, so I figured this might serve as a great bath toy.
Initially, she wasn't too keen on it, but in the last several months it's become a go-to for her to play with during the morning while she waits for mom and dad to get ready for work. The set holds up well and she rarely breaks anything, though she definitely opens the treasure chest and scatters the pieces as soon as she can. I'm confident I've lost the water bottle and watermelon slice by now.
---
2. Rapunzel's Small Tower – 41158 & Jasmine's Petite Tower – 41163
Okay, we might be cheating it a little bit here. These are two separate sets, but when our daughter scoops one up, the other is sure to be with it. She very much sees these as a single unit and as a result, so do I.
These little sets are actually my favorite out of the LEGO Disney sets we have purchased for her. They're built to be solid and handle her grabbing them better than most of the "castles" or other sets. Now, I admit, she's only 3, so regular LEGO is still out of her age range, but she does love playing with them, and I can give her these without worrying about her breaking it every few seconds, which makes them highly rated.
---
1. Elsa's Magical Ice Palace – 43172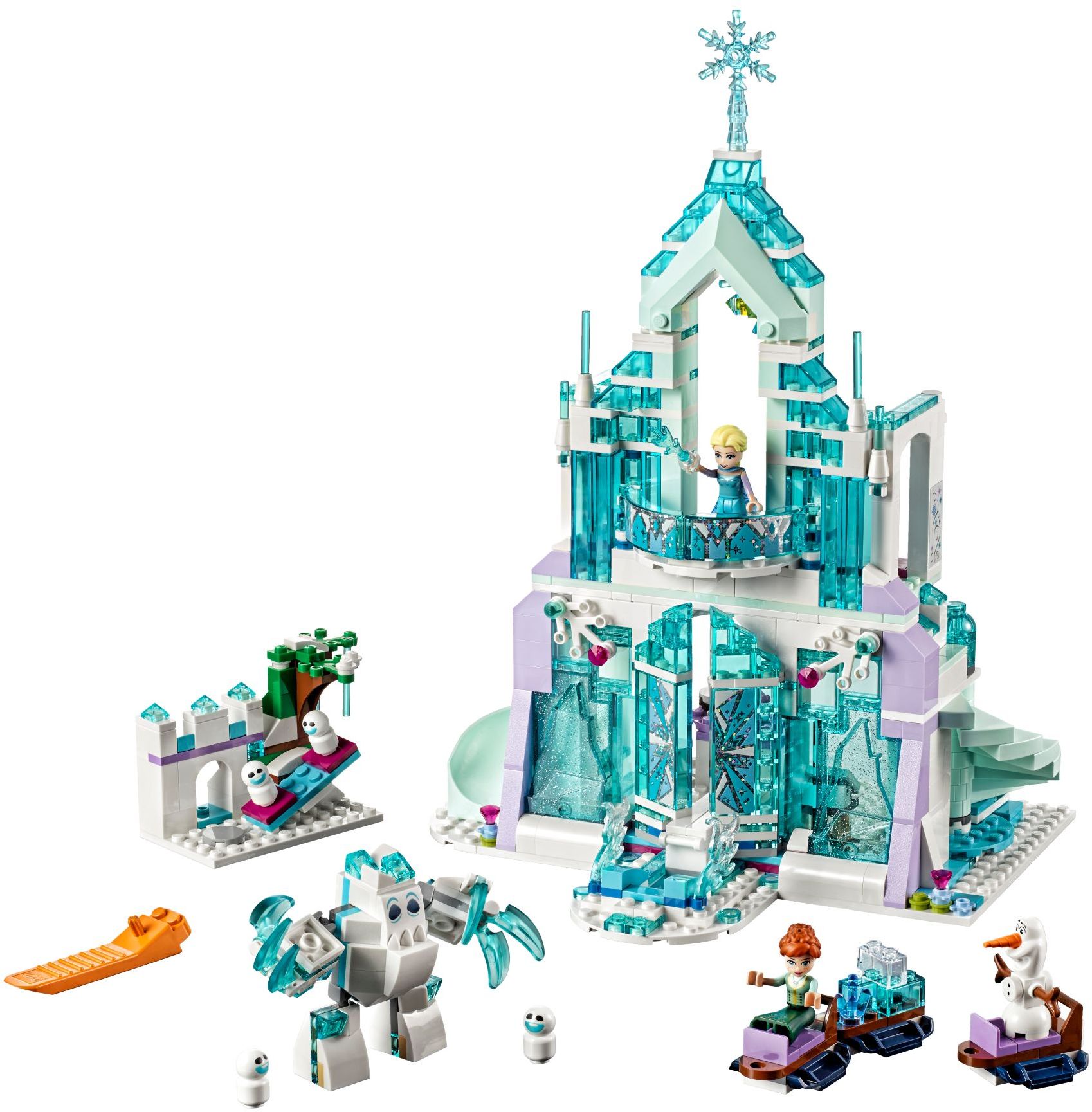 So, this set was a surprise winner. I feel guilty putting it at the top, as we've only had it a short time, but if we go by hours logged in our daughter's hands, it tops the charts for 2019. The interaction of this set is the most interesting thing about this entry. Our little one picks up the snow monster and belts a big roar, or grabs Anna and quietly asks us if we'd like to build a snowman. Of course, the spinning staircase and Elsa minidoll get the most use with her mumbling something about letting go while she dances and prances around the castle.
I'm pleased with this set from a physical angle as well. Most of the pieces go directly into the castle itself, and it has a solid structure that means our little one can knock it around a bit as she plays without pulling the whole top off.
Also, I'm going to be real… I don't mind Frozen. I usually just sing along with her.
---
What about you?!
I know these posts are new, and I doubt I should expect a lot of direct responses, but if you happen across this article, how about telling me your favorite sets this year, either for you or a loved one?
Have you ended up with any of the above or is your pick completely different?